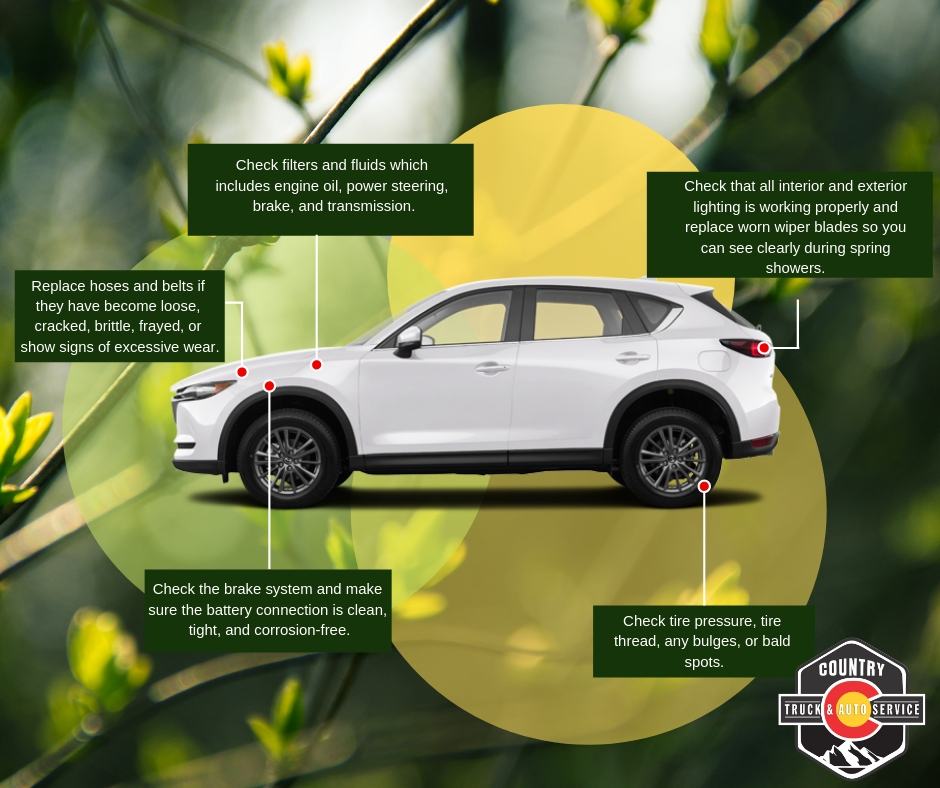 Spring is here!
Its arrival means warmer weather, increased hours of daylight, and spring break travel. As
you set your clocks forward and plan to check your smoke and carbon monoxide detectors, take a few
steps to make sure your vehicle is safe and road-trip read.
1. Check that all interior and exterior lighting is working properly and replace worn wiper blades so
you can see clearly during spring showers and at night.
2. Check the tire pressure, tire tread, any bulges, or bald spots. Under Inflated tires reduce a
vehicle's fuel economy and uneven wear indicates a need for wheel alignment.
3. Check filters and fluid which includes engine oil, power steering, brake, and transmission,
windshield washer solvent, and antifreeze/coolant. Dirty air filters can waste gas and cause the
engine to lose power.
4. Check the hoses and belts and replaced them if they have become loose, cracked, brittle, frayed
or show signs of excessive wear. They are critical to the proper functioning of the electrical, air
conditioning, power steering, and cooling systems.
5. Check the brake system and make sure the battery connection is clean, tight, and corrosion-free.